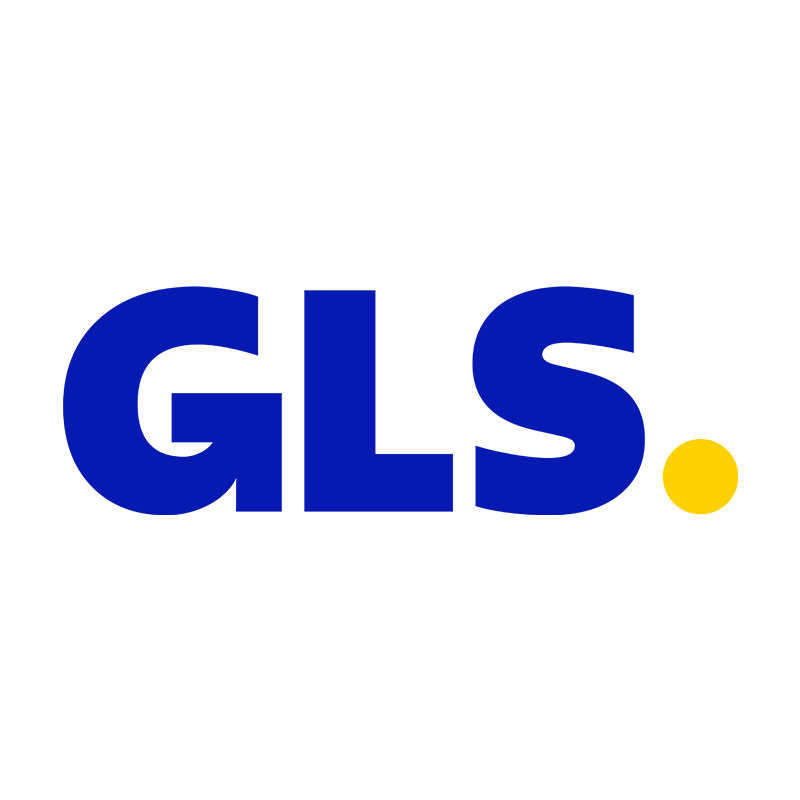  
GLS - your shipping partner [OFFICIAL PLUGIN]

Current version (PS 1.7.x / 8.x): 3.0.7
Last update : 07-16-2023
Current version (PS 1.6): 3.0.6
Last update : 09-01-2023
All GLS France offers available for your customers easily. They can choose the delivery method that suits them.

➔ Main features of PrestaShop GLS addon
Setting up of GLS offers on your website
Loading ParcelShops in real time thanks to the GLS webservice
Tool for generating outbound/return labels individually or in bulk
Preview, Download and export GLS commands for automatic integration into the Winexpé labeling solution
Url Track & Trace import for your consignees to follow steps of parcels delivery
Smooth and automatic management of the evolution of order status
➔ Why choose GLS France?
Solutions for parcel shipments from 0 to 30 kg in France, in Europe or in the World
Delivery offers at home, with slot or express or ParcelShops
2nd delivery attempt and insurance included
Online tracking for you and your customers
Collection of parcels at your place
Quality at the best price, as part of a global sustainable development approach certified
GLS stands for General Logistics Systems France.
This module can only be used by GLS France customers.
➔ What's new in version 3.x (march 2023)
Migration to the new GLS API: ShipIT
PrestaShop 8 compatibility
Numerous optimizations and fixes
Security improvements
➔ News of November 25, 2020 (2.2.0)
The delivery method GLS Point Relais becomes GLS Relais and includes in its results Voisins- Relais of the Pickme network (network of trusted individuals in Paris, selected by our partner Pickme, identified in the pick-up list by their first names)
➔ News of April 2, 2020 (2.0.0)
Automatic PrestaShop order status change (GLS Web API Track & Trace)
Printing of a daily listing of packages shipped
EPG product management (GLS before 1 p.m.) when printing labels
Possibility for the merchant to modify the relay point of an order
➔ News of October 7, 2019 (1.4.0)
Bulk printing delivery labels
Possibility to use OpenStreetMap or Google Maps API
➔ News of January 7, 2019 (1.3.0)
Compatible with the IziFlux module
Possibility to set an additional cost for 6 particular geographical areas (mountainous areas, Corsica and some islands).
➔ News of August 16, 2018 (1.2.0)
Take advantage of the power of GLS webservice to generate shipping labels directly from PrestaShop!

Ability to generate the labels go and/or return unitary or massively!

Also take advantage of the possibility to change the weight and the number of packages on the fly.
Automatic entry of the telephone number according to the customer data during a Winexpé export.
This module is compliant and compatible with the GDPR.


➔ frequently asked questions
How to update the module?
Go to the "Modules > Modules & Services" tab of your back-office and click on "Upload a module".
Select the ZIP archive corresponding to the new version of the module on your computer, the update will start automatically.
The module is now up-to-date, your configuration has been preserved.
Data sheet
Category

Shipping & Logistics

PrestaShop compatibility

1.6.0.6 ⇢ 8.x

Version for PrestaShop 1.7.x / 8.x

3.0.7 (07-16-2023)

Version for PrestaShop 1.6

3.0.6 (09-01-2023)

Available in

Reponsive Design

Yes

Compatible to multiple stores

Yes

Number of downloads

+5000